I don't know about you, but I absolutely love wearing flip flops. I could live in flip flops all year if I could (unfortunately, the Connecticut winter doesn't really let me, but that's a different story!)
I know in the summer months, wearing flip flops everyday occasionally hurts the tops of my feet- when my feet swell from the heat. The perfect solution? Wear pretty crocheted flip flops!
These flip flops are the most comfortable flip flops EVER! I love them. I have them in pink (obviously). My aunt, Lori, creates these in her
Etsy Shop
. She has tons of colors and they are perfect for everyday wear. I practically lived in mine last summer.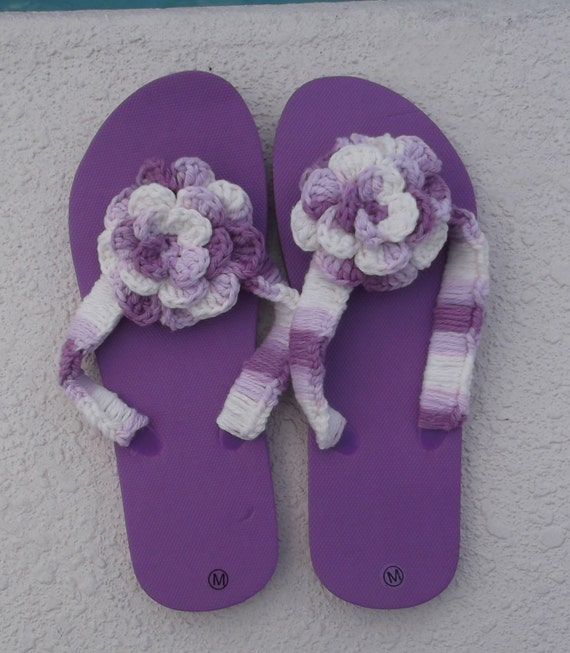 Perfect for adults or children, I think these are the way to go this summer!
Do you have the same issues with flip flops that I do? Check out my aunt's etsy shop,
Hooked on Yarn CT
! I promise you won't regret it!